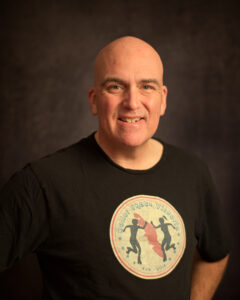 Co-Owner and Instructor
Mike is a co-owner of Roller Skate Victoria and a certified Skate IA roller skate instructor. Although he's been skating for only a short time he credits his current success at roller skating to hard work, dedication and excellent coaching.
Mike works hard to give the joy of skating to everyone he meets and wants to pay forward the favour of the encouragement and coaching he's received so far.
Favourite Skate Move:
Downtowns (and Grade School variations)
Skate gear:
Risport Ambra Pro and Roll Line Energy Steel plate with Roll Line Devil wheels.
Golden Horse Street Diamond with Vanguard Plate
Fun fact:
Mike worked as a nightclub DJ in the mid 80's and has an extensive vinyl record collection