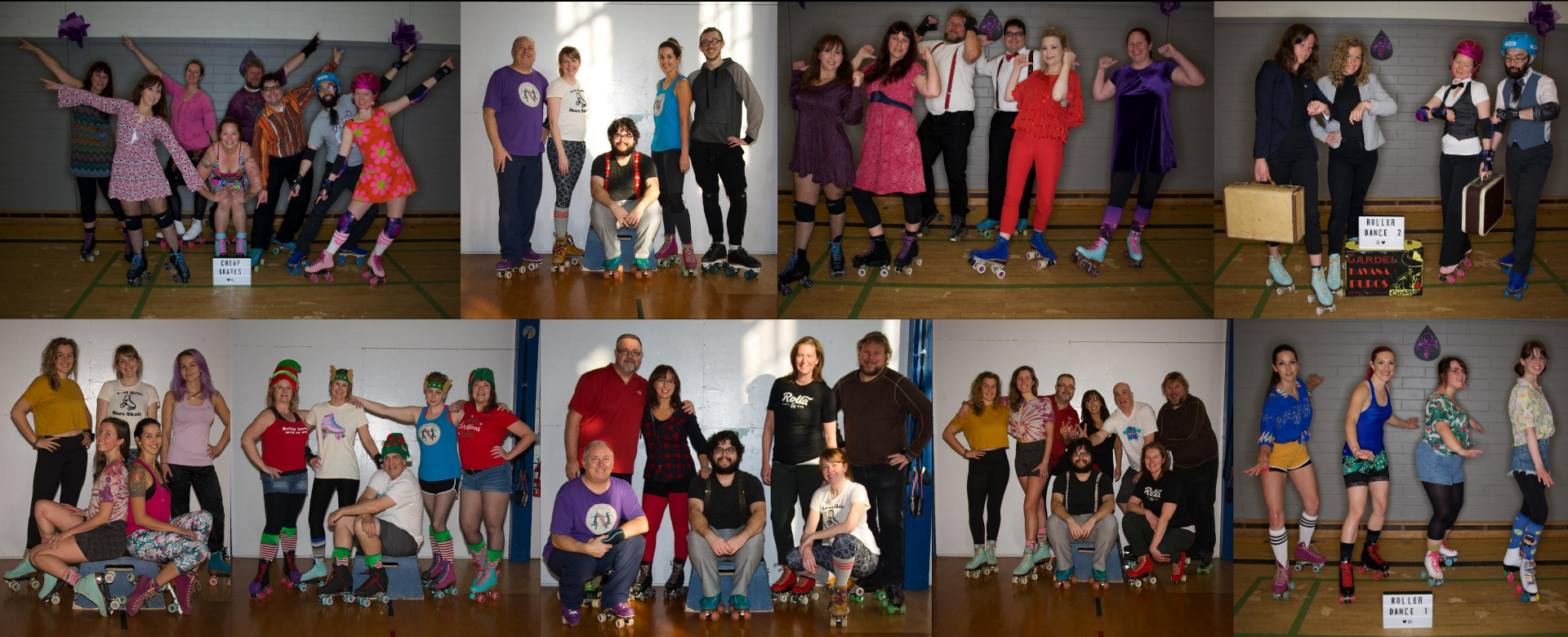 ---
Join our online Roller Skate School for lessons, skating tutorials, dance skate choreography, and workouts. Roller skating community done physically distant.
Who We Are
We are Roller Skate Victoria an award winning roller skate school and events company based in Victoria, BC, Canada. Established in October 2018, we have already successfully taught hundreds of students how to roller skate and roller dance since our doors opened.
We have launched our online academy, and we are offering one year of online lessons for only $150 CAD.
We normally provide in person instruction but the current pandemic has caused us to temporarily suspend all in person classes. We know how important roller skating is to physical and mental well being. In turn, we have created an online academy of tutorials and live webcast lessons to address that need. We are focused on keeping roller skating alive and well in Victoria and even globally through these unique circumstances.
Whether you're an experienced skater that needs to roll or are discovering roller skating for the first time, we have what you need in the online academy to quench your thirst for roller skating.
Click below to get rolling!
---
Meet Your Skate Goals
Join our online community of dedicated roller skaters and accomplish your roller dreams! Our instructional videos are easy to follow and we offer unparalleled online video support from qualified and experienced coaches.
We encourage our students to post videos for feedback from our coaches and to receive support and connection from a fantastic group of wonderful skaters. Join our community, grow your skills, and have fun with us on 8 wheels!
---
No skates? No problem.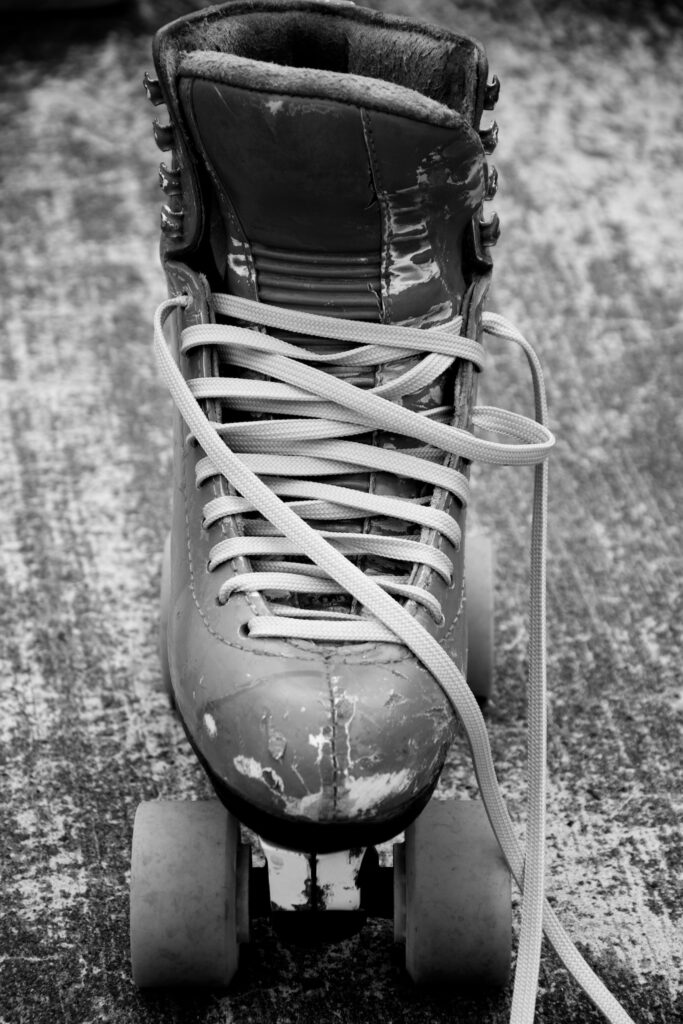 Join our school now for only $150 CAD for one year's enrolment and get a bonus 2 week rental from our fleet to get you up and rolling right away. Bonus applicable for local skaters only. Sign up now and we can help you get rolling right away.
---
Some of the people we've helped begin their roller skate journey…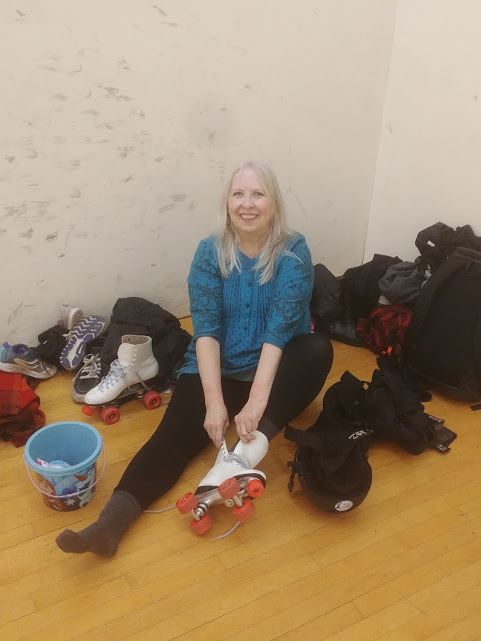 "At 58 (almost 59) I decided that I wanted to try to learn to roller skate – something I never achieved in my youth. I was astounded that within minutes of starting i was actually across the room, albeit, quite slowly. With some tips … I was able to learn to duck walk, slide (a fancy foot step), stop and even got a little speed up. Yes, I fell twice but without any consequences except some mild embarrassment. I am still very proud of what I accomplished in one short lesson. It was a great workout, I sweated up a storm but I was thrilled to learn this old dog could learn a new trick."
– Amy Nierenhausen Weaver
---

"Ready to rock and roll? If you used to skate, Roller Skate Victoria will help get your skates back on. If you never have, with the detailed instruction at the Drop-In's and cheap rentals, there's nothing in your way to roll into a new skill. Come join us"
– Elizabeth Shannon
---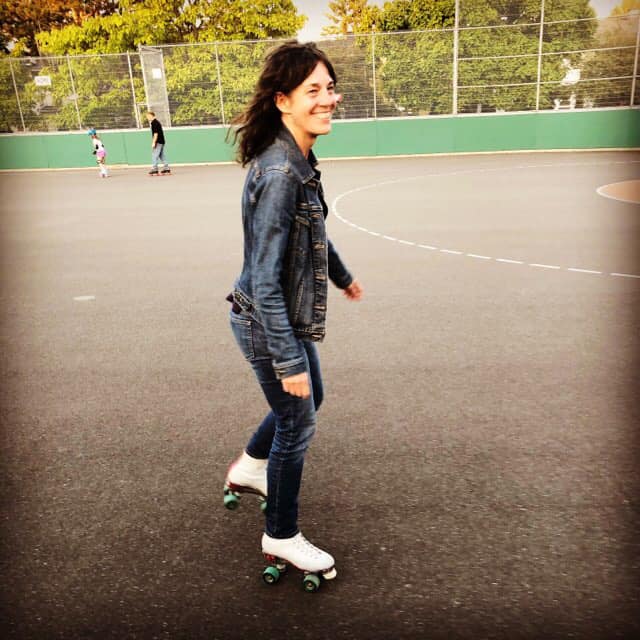 "It is pure, joyful FUN. The instructors are lovely. It's a beautiful community."
– Astrid Starke
---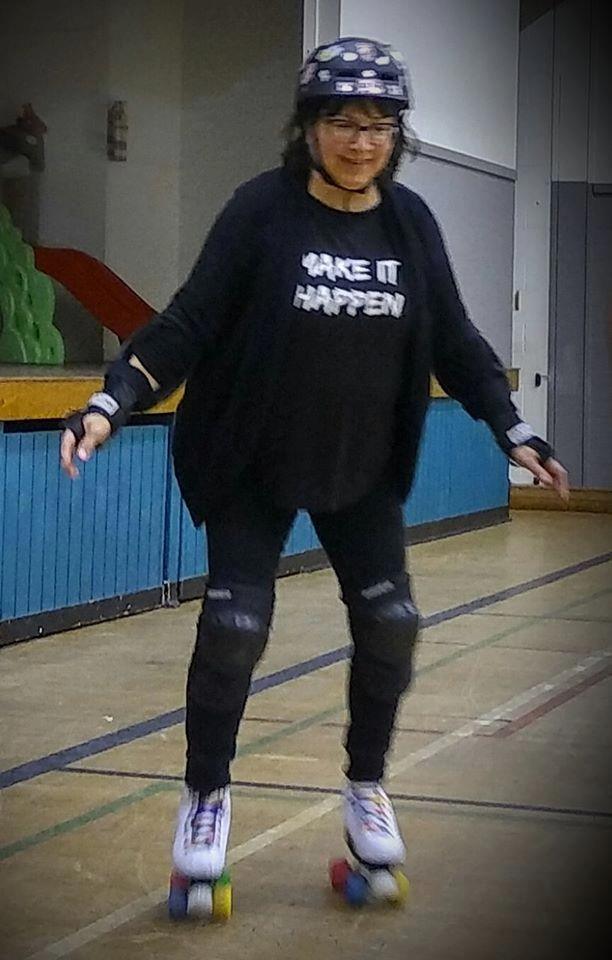 "Just under 1 year ago I was a scaredy cat roller skater. I had skated as a teen and thought it was like riding a bike. It's not. First time i went I fell and hit my head as soon as I stood up and then fell again and hit my elbow. I was determined to learn how to skate so I took the Intro to Roller Skate with Roller Skate Victoria and now I can skate again! I'm still a scaredy cat when learning new skills but I've come along way!"
– Terry Niles
---