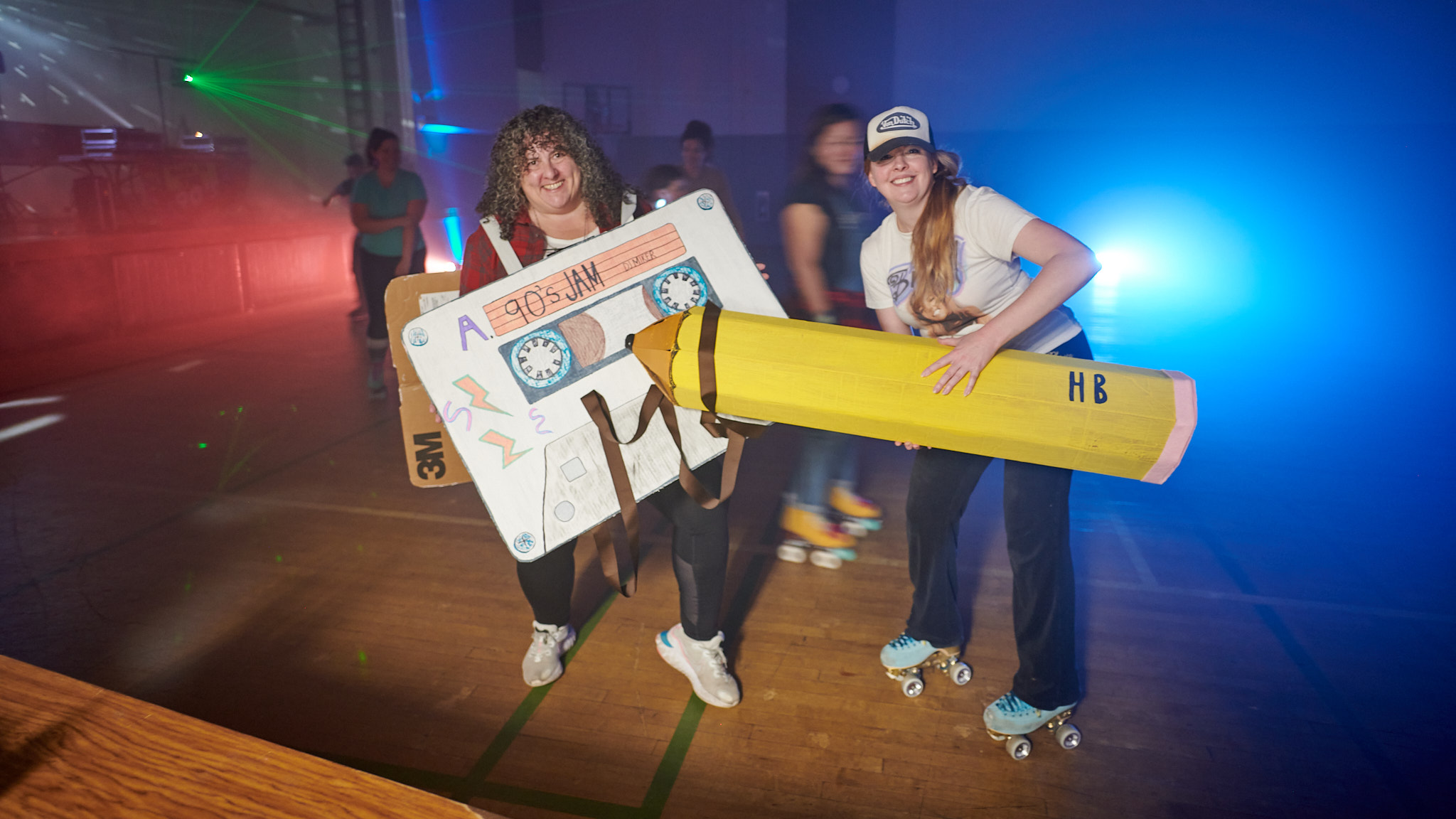 So you want to have a roller skate birthday party? Awesome! We can totally help with that!
Our Basic Roller Skate Birthday Party Package looks like this:
2 hr venue rental
15-30 minutes of instruction from qualified roller skate instructor
1 hr free skate supervised by instructor
Rentals for up to 10 people
Instructor to guest ratio not to exceed 10:1
Music playlist and bluetooth speaker
Cost: $350 plus tax
Additional guests are $12 each. 
You are free to use the time in the space however you like. If everyone knows how to roller skate and you would rather receive a roller dance lesson and learn some choreography, we can do that too! If you want to have a free skate the whole time or use part of the time for cake and presents, we can accommodate those wishes, just make a note in the form below how you would like the party to flow!
For an additional $100/hr we can add a vinyl DJ with laser light show.
Our professional roller dancers are also available to add on for ambiance and/or choreographed performances. Our performer rate is $100/hr with a minimum booking of 1 hour per performer. 
Parties could potentially be extended past 2 hours pending venue availability. Each additional hour costs between $100-200 depending on how many extras are being added to the basic roller skate party package.
We prefer to plan parties on Saturdays; occasionally, we can make Friday evenings work as well. Please give us a couple of dates to look into on your behalf. We use our community partners in order to provide us with venue space, so flexibility in your dates will help avoid disappointment.
Please fill out the form below and we will get back to you within 2-5 business days with a contract and invoice custom tailored to your party specifications. Due to high demand, we request 6-8 weeks notice for planning parties.
A non-refundable $150 deposit is due one week after receiving the contract and invoice. The remaining balance (minus the $150 deposit) is due 2 weeks prior to the event. Thank you!
Good Things Come to Those Who Skate!
---
Waiver of liability
All participants of any Roller Skate Victoria lesson or event are required to have a waiver of liability signed in order to participate. You can fill out an e-waiver HERE or we can make paper copies available.