Learn From the Best
We are Vancouver Island's First and only Internationally and Locally Recognized Roller Skating School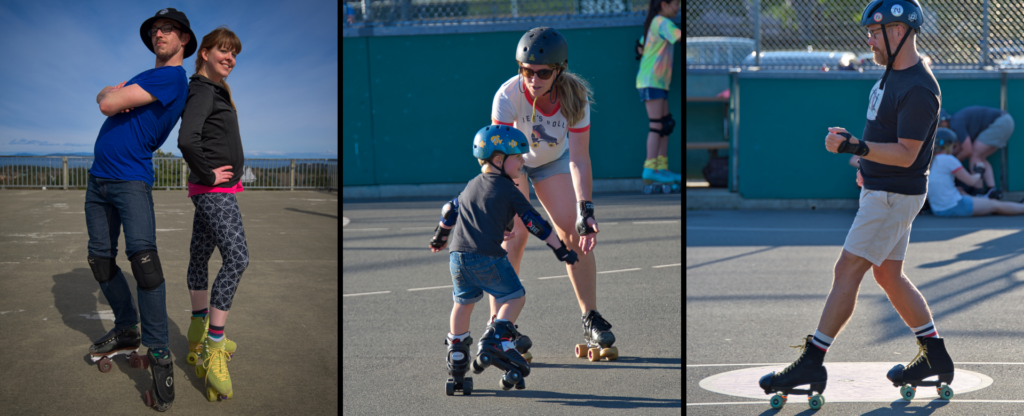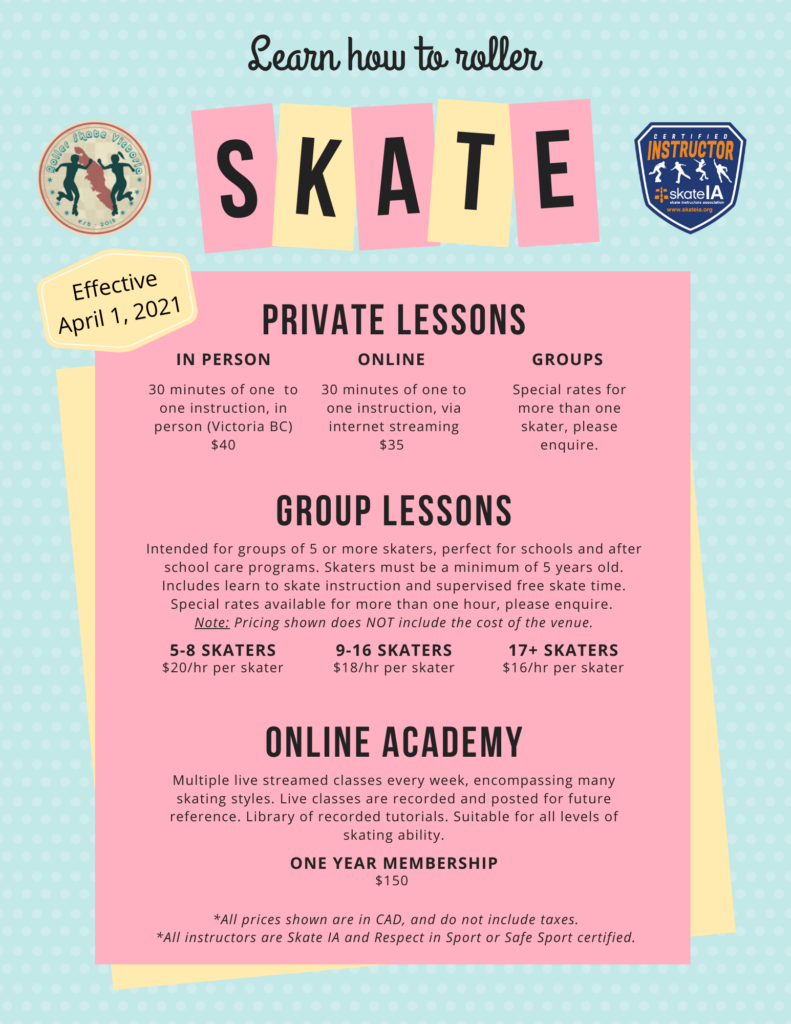 With over 100 years of combined skating experience, we have instructors to fill every niche. All of our instructors are Skate IA certified, ensuring you get qualified instruction.
We specialize in getting people rolling safely through basic learn to skate lessons but we also have expertise to share in roller dancing, jam skating, artistic, pairs, figure, and edges.
Continue reading below on how to get yourself signed up for private lessons in any of the above skating disciplines!
---
Cover Your Basics
Learn how to roller skate from the ground up. Nervous about joining a class or dropping into a public skate? Book a private lesson with one of our qualified instructors to get rolling safely. We'll teach you how to fall, how to get back on your wheels when you do, how to roll, stop, turn, and maneuver around objects, as well as skate backwards and transition (that's moving from forward to backwards skating, and vice versa).
---
Book An Online Lesson
Book one of our certified coaches and take a lesson from the comfort of home, no matter where home may be. Our online lessons are taught via the Zoom platform. Coaching in roller dance, jam skating, tricks, or just the basics. Book a time online, at your convenience.
---
Find Your Discipline
So you have your basic skating skills down and you're wondering, "what else is there?" Click the link below to book a private lesson in roller dance, jam skating, artistic skating, pairs, figures, edges, or roller derby.
---
Inline Skating
NEW OFFERING! Learn to skate with inline skates (Rollerblades). Click the link below to book a private lesson in learn to skate, roller dance, or artistic skating. Slalom lessons also available.
---
Interested in booking us for a small group and splitting the cost? We can accommodate! Choose your lesson and tell us how many people are in the group. We will send you a quote!